GRAHAM MUSHNIK
featuring his Group Martini

Mushnik has been busy these months ! Check out his new videos:

- Swordfish Bossa -
Live at the late Jazz Club with his Group Martini – a strange party indeed…

- - - - -
- The Wreck -
Filmed at Graham's home in the Spring…
- - - - -
... and last but not least :
- Life Of A Curious Fish -
...discreetly produced between London and Saint-Etienne for the last 6 years by the Mushnik family…

DERYA YILDIRIM
& GRUP ŞIMŞEK


"Deniz Dalgasız Olmaz "





//// Digital single only ////



Listen to the super-quartet's new single - they're in good spirits !

GRAHAM MUSHNIK
featuring his Group Martini
"Peeping Through The Porthole"


//// Album on 12" vinyl + Digital ////
Out now !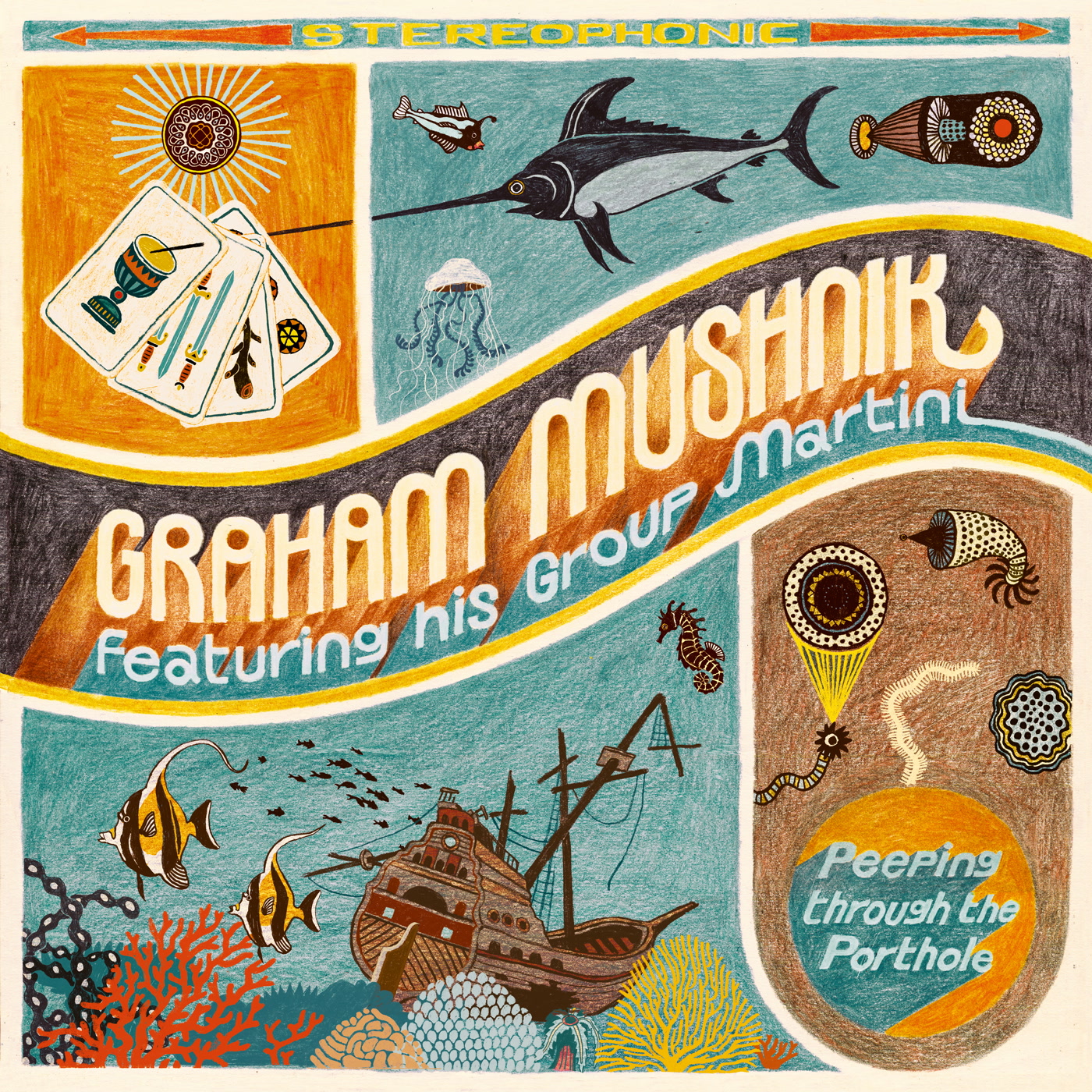 Catapulte Records' in-house organ player / producer Graham Mushnik is back with his 3rdLP, featuring his fantastically groovy Group Martini for the first time on record – also featuring the vocal talents of Derya Yıldırım and Benny Gordini.
Acclaimed as one of Europe's contemporary "wizards of the organ manual", Mushnik (who plays in Malphino, Derya Yıldırım & Grup Şimşek and Guess What, amongst other bands and projects) invites us to a curious and sinister lounge cocktail party, where Western and Eastern sounds collide in the manner of a classy spy movie soundtrack from the 70's.
Accompanied on side A by his Group Martini (which features members of Mazalda, Imperial Tiger Orchestra, Les Pythons de la Fournaise and Phat Dat), he leads us through the action via fantastic melodies (starting with the majestic "Group Martini's Theme"), impeccable funk beats and extraordinary solos – flutes, Persian santur, moogs, saxophones, bass and bongos all get their chance to freak out!
Side B finds Mushnik alone playing all instruments on an epic instrumental trilogy ("At Sea / The Wreck / Gone All Jetsam") that travels from folky prog moods to the hip-hop side of his production where loops become deep and hypnotic. The album treats us with 2 vocals tracks, respectively "Hoş Geldin" (which translates as "Welcome"), another epic and funky journey beautifully sung by Derya Yıldırım, and "Flow Up, Flow Down", a cross between Disco and Afro-funk, soulfully interpreted by Benny Gordini from French Soul-funk band The Slow Slushy Boys.
All wrapped up in stunning gatefold artwork, "Peeping Through The Porthole" offers a 360° view on Graham Mushnik's imaginarium – yet don't miss Group Martini's rare live shows across Europe this year!
DERYA YILDIRIM
& GRUP ŞIMŞEK
"Kar Yağar"
//// Album on 12" Vinyl + CD + Digital ///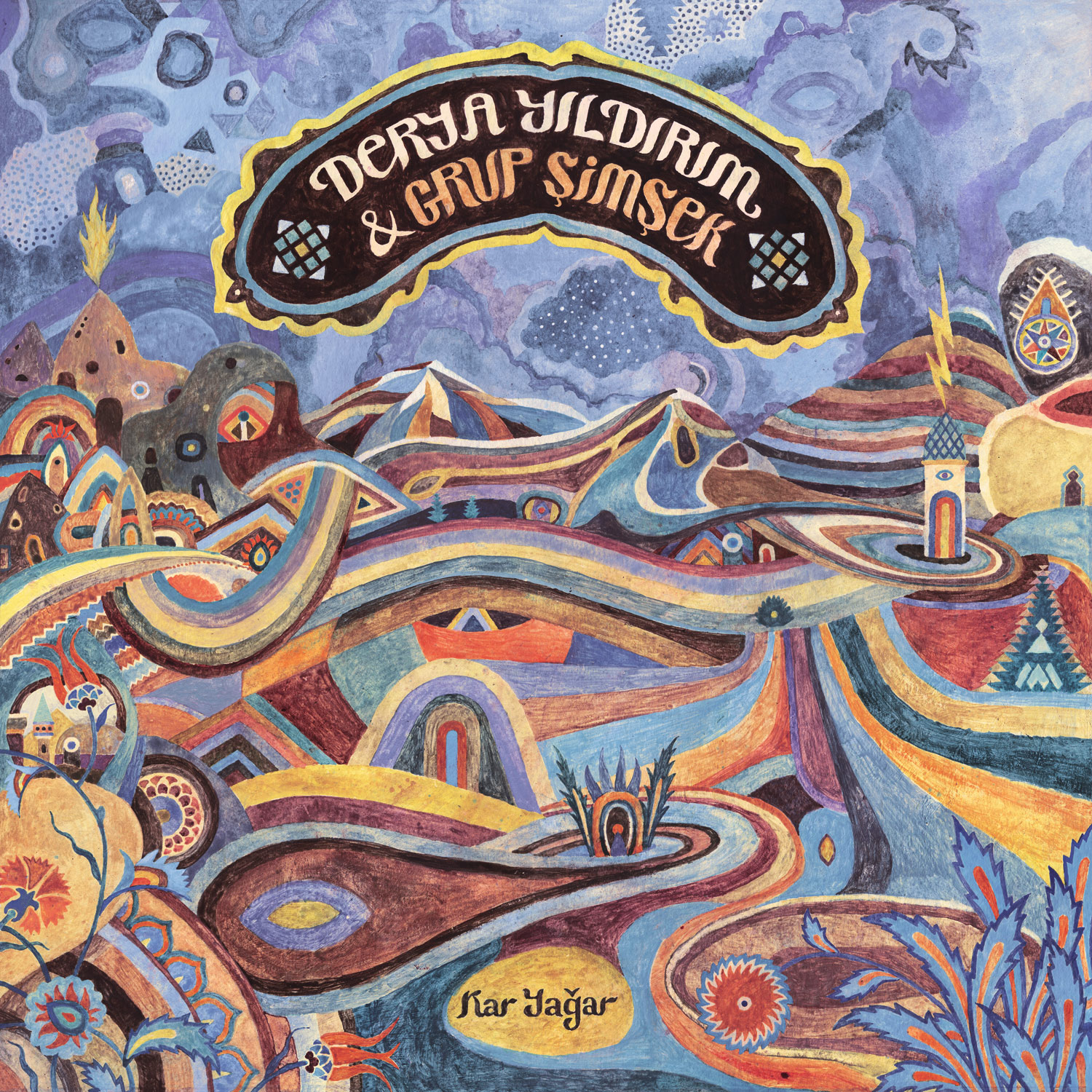 PHAT DAT


"Culture Shock"





//// 6 track-EP on 12" Vinyl + CD + Digital ////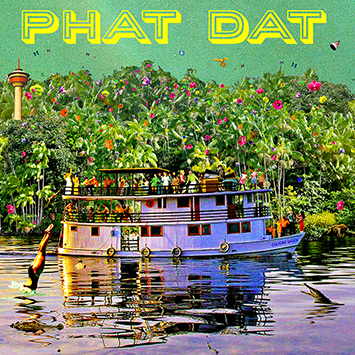 DERYA YILDIRIM
& GRUP ŞIMŞEK
"Oy Oy Emine" / "Kurk"

////// Single 7'' Vinyl + Digital ////