COMMANDANT CADET
& LES PYTHONS DE LA FOURNAISE
Premie Viraz
LP - April 2012 -

catalp010

Les Pythons de la Fournaise, lead by Réunion-born René Cadet and Catapulte's cover-artist Félix, have been intensively working on the "Séga" style – a subtle mix of tribal "Maloya", Latin/Caribbean groove, East-African signatures and French/European harmonies; typical of the Réunion island, near Madagascar
– until they mastered it perfectly.
In this first mini-LP, recorded by Graham Mushnik in the French Alps, they deliver a fresh and highly danceable handful of songs, interpreted in the authentic 60's/70's way, with a pinch of psychedelic craziness and beautiful Creole vocals. The band have been elaborating their own versions of traditional songs, as well as covering Réunion artists such as legendary Alain Peters. Percussions, trumpets, echoey guitars and keys merge in with the funkiest rhythm section – a unique tribute to a music still unknown – unfairly so. You're in for a discovery!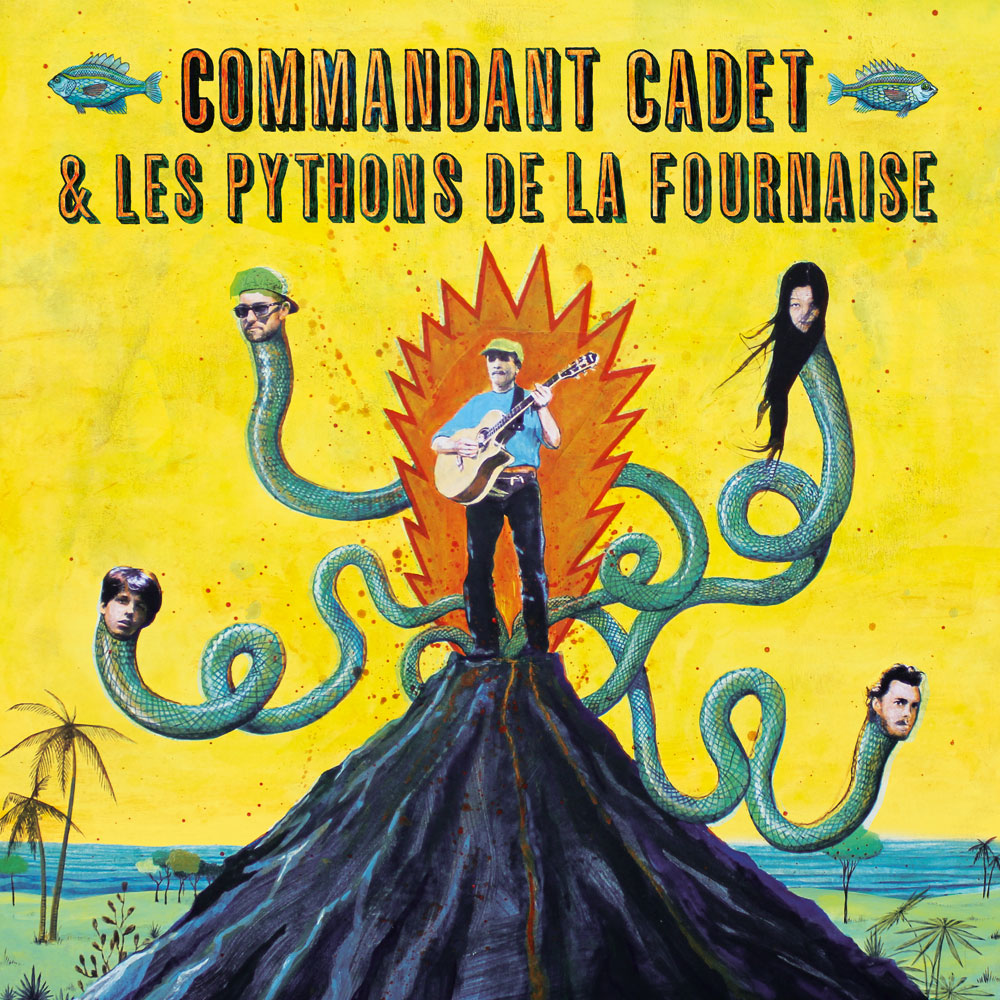 A
1. Souk A Li
2. Maloya Cr
é
ole
3. Il
é
ou Lot'



B


4. Caloubadia




5. Sega Bello




6. Waio ManMan