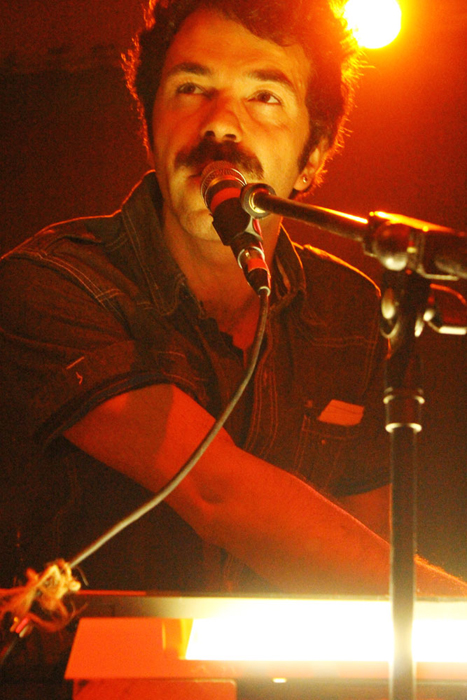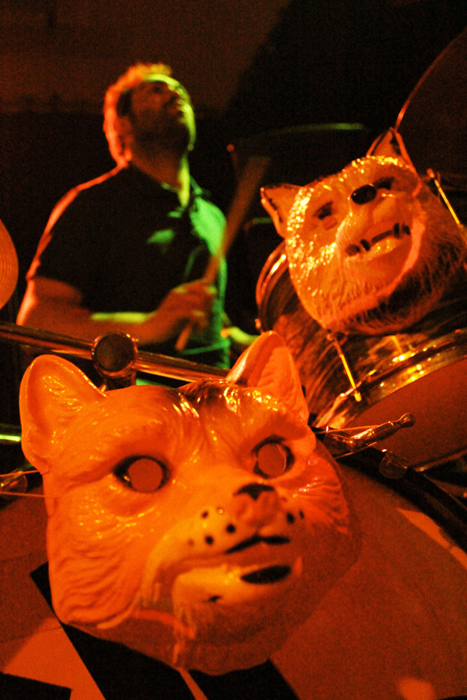 Kumbaya is a mysterious and ever-mutating lifeform often taking the shape of music. Once materialized as a folk-gospel trio, it was also found on obscure cassettes sounding more like mystical electronic soundtracks or Neapolitan prog-pop.
More recently, Kumbaya has been seen performing as a drums+synth duet, taking innocent crowds on a cosmic trip where Ancient Egypt meets Italian B-movies and strange grooves meet interplanetary melodies.
When the show is over, the 2 performers usually get back to their more natural animal form, most commonly foxes or birds of prey.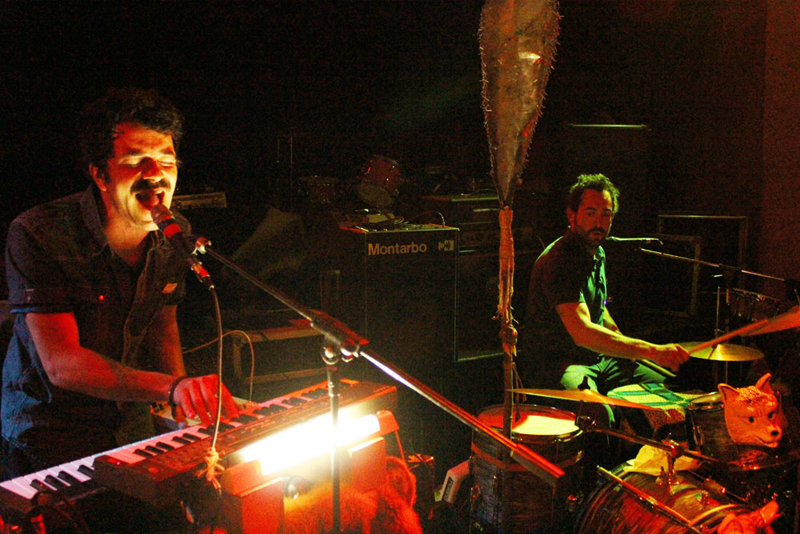 Some of Kumbaya's complex – yet welcoming and eventually addictive – universe can be heard on their only LP, "Condoro" (2014).

Quetzalocoatl -2014
UPCOMING SHOWS

See SHOWS page

DISCOGRAPHY
2014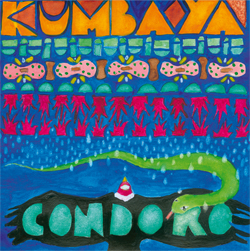 'Condoro'
CATALP017